Just finished up this fun little piece. I bent the neon shape out of 8mm uncoated blacklight tubing. It lives inside a box frame that I built, then lined the inside with a repurposed blacklight poster. That part was a bit tricky but it turned out alright.
•
•
I recently reorganized my neon patterns, and also changed the way I was storing them. I had accumulated quite a few after 22 years in my studio and it was starting to become an issue! I was storing them rolled up and they were getting messy and hard to locate one when I needed it.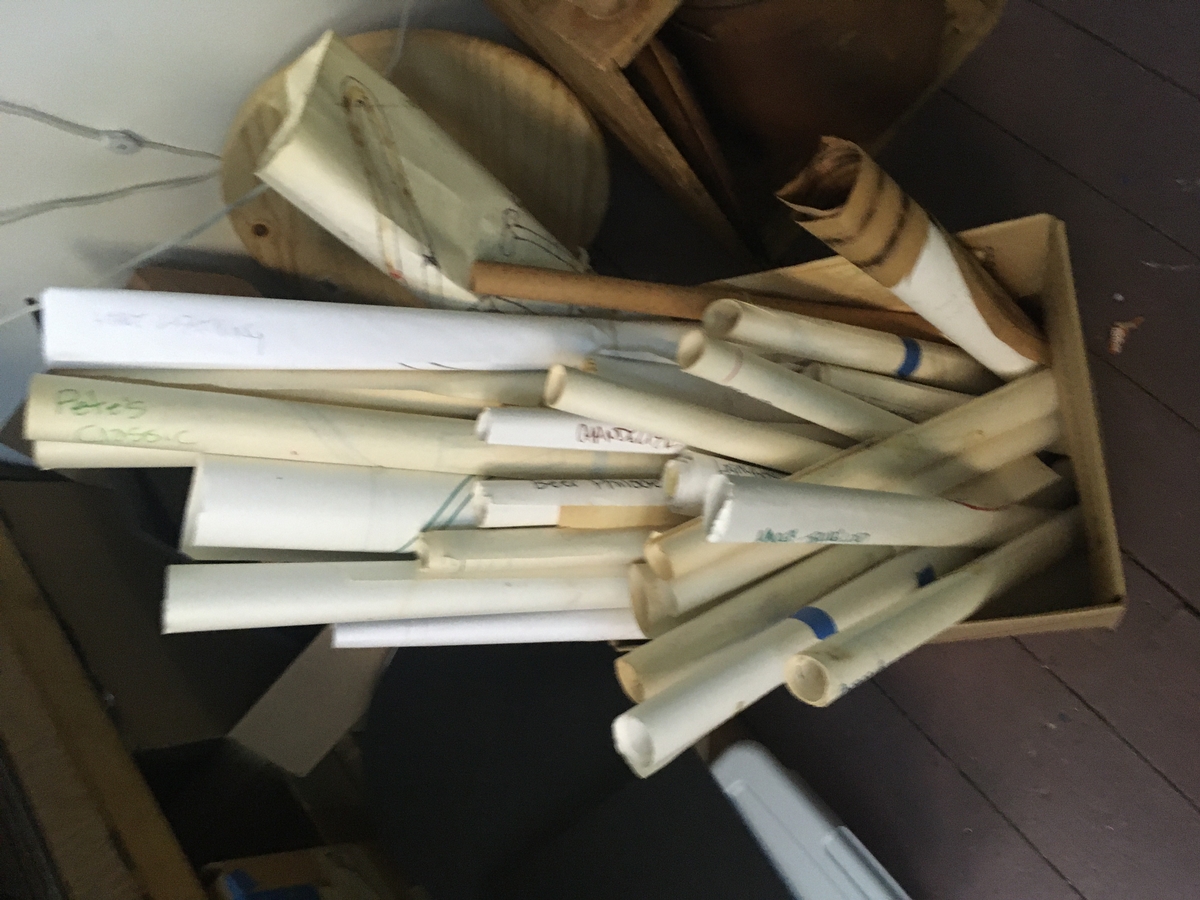 Generally, I don't keep every single pattern from everything I make, but I do save most things in case I ever need to repair/remake a unit, and also just as a visual reference for projects to note glass color, diameter, and footage amounts. (I also have a notebook that I keep for these things, but that's a subject for a future blog post!) I do keep all my patterns from my art pieces and also the jobs where I designed the artwork. I think since I make my patterns using an overhead projector to draw them by hand (rather than using a computer) I've become a little attached to some of them, even though I might not use them again. Most of the projects I tend to do are physically small (with the patterns not being more than 3'x5') so I decided to change from storing them rolled up to folding them flat, thinking that would work out better. And I was right!
When I worked in neon wholesale shops, it was common to store the patterns rolled since most of those jobs were channel letters, and the patterns were typically over 18" tall and several feet long. When I started storing my neon patterns in my studio, I just rolled them since that's what I was used to, but because most of my patterns are on the smaller side they just became a big mess of little rolled tubes. :) The flat and folded system is so much better!
The process of switching from rolled to flat involved sorting through all my patterns first and purging the ones that I knew I would never ever need again, which ended up being about 1/3 of what I had. After I whittled down my collection, working on a small bunch at a time, I unrolled them and trimmed off the excess paper from around the edges, which helped to fold them smaller and flatter. After they were folded I made a tab for each one using 3" wide paper tape, with the name written on each one.
I was able to fit them all into one file box and store them neatly under my table. I like them so much better this way!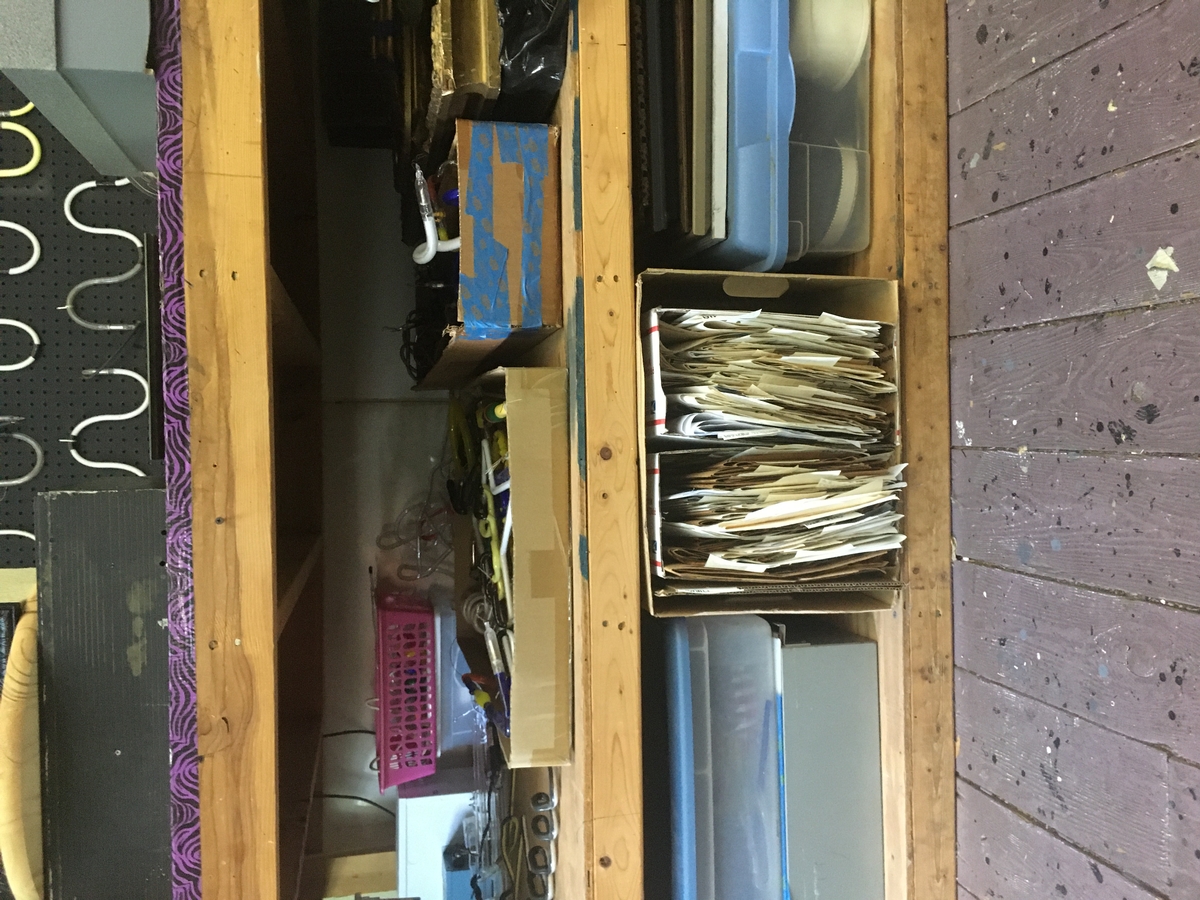 How do you store your patterns? I'd love to hear about it in the comments.
•
•
•
•
A perennial playlist of songs that mention neon in the lyrics.
•
•
Sometimes you need a weight to hold things down while you are splicing glass together. Here is a simple one that you can make with just a few supplies.